Are your windows in Canada, making creaking sounds? Well, looks like it's time to invest in some replacement windows Mississauga. However, with the temperature dropping drastically, you might be dubious of calling your window and door company. After all, with days being shorter and colder, isn't it difficult to complete a construction project?
Well, contrary to popular belief winter is actually the ideal time to invest in a construction project. Now, while you need to be careful to ensure that while working the cold doesn't enter homes and drastically alter temperature, but aside from that, winter is best for these tasks.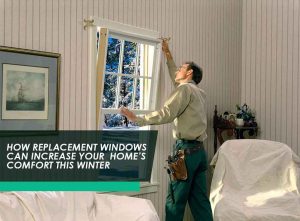 Want to know more? Keep Reading:
Slow Season
Winter is a slow season, and thus there is a faster turnaround for construction projects in winter. This means you might call for a quote and instantly get it. Further, the time is taken by your construction to install your replacement windows Mississauga will also be lower.  The reason being, contractors are more accessible, as a result, even if work time is less, the frequent availability of crew makes up for that.
Less Expensive
Winter is a complete off-season for all replacement windows Mississauga companies.  Because demands for construction projects are lower in colder temperatures, the companies would be more readily available, along with providing cheaper rates. So, as most suppliers lower cost of production, you'll get to pick the best companies at lower rates.
Lowers Energy Bill
If you've poorer windows in winter then you'll likely incur heavy electricity bills, as these put a strain on energy consumption. Thus, asking a reputed replacement windows Mississauga to finish off your windows in winter helps prevent incurring extra energy bills.
The reason being, in winter you can ask your chosen company to help you install double or triple lane windows that are excellent sources of insulation. These windows help cut down 50% of energy bills as most of them use Argon gas in between them. This is an excellent source of insulation which helps in making your home warm and energy efficient.
Easier to Fit
In summers the heat normally makes the window frames expand, and thus, the window fitted isn't at its tightest. However, as the framing shrinks in winter the fitting offered is tighter and more compact. This helps in preventing leakage, and entry of cold air keeping homes nice and cozy.
Now, that you know of the various perks of installing replacement windows Mississauga in winter, it's time for you to find the right contractor.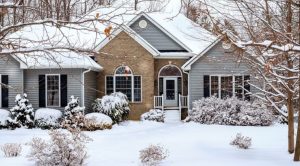 Here's How:
You already know, winter will offer you the option to pick numerous contractors. So, check out testimonials of a few companies and pick one that does best.
Find a contractor that is offering a stable rate. Contractors that charge too less might not use the best tools or frames, and you'll want to avoid that.
Pick a certified company that comes with a contractor and fitters simultaneously. In that way, in case of any problem, by directly contacting the company you can speak with your installer.
Well, now that you know the many perks and tricks, to hire window contractors, don't wait around and replace your windows this winter.