Making an annual report that is equally informative and dazzling can be a daunting task. This report covers organized information encompassing all the essential factors based on the financial portfolio, employees' productivity etc. For any corporate sector, it is an opportunity to rally together for celebrating the annual success of their work.
However, at times an annual report covers and addresses some of the major downfalls a company witnessed in a fiscal year. So, this digital format is indeed an evil necessary for any business to thrive in the dog-eat-dog market. People who are new in business must know how important it is to have a compelling report. From creating an eye-catching title page to dynamic digital statics, everything needs to be perfect.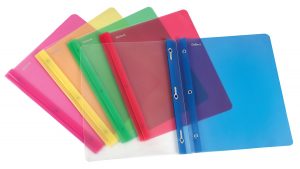 A detailed overview:
For those who are still contemplating why a mere document entails so much of work, here's the reason. An annual report is actually more than a document. It often comes with compilation in the form of a book containing all the nitty-gritty of a business in its immediate past year.
In Canada, maximum companies need to prepare an annual report. Moreover, the organizations which are publicly listed also need to make quarterly reports. The main purpose of this entire phenomenon is to render a company's financial health to their customers and also the prospects. Not to mention, this report covers the future business aspects of an enterprise. With an impressive report target potential customers often show the interest to work with that very company. These new parties may include shareholders, investors or any individual.
Considering a report such instrumental role in a company's success, it does deserve special attention. Apart from providing general facts and figures, successful organizations put in extra effort to impart an attractive report. This not only draws attention of the employees or clients but also making the boring numbers way too interesting. It may apparently seem like a no-brainer, but crafting a report with a visual treat is undoubtedly paramount. Two major aspects that can ameliorate the report at par are:
A sophisticated yet simple design is always appreciated by the readers. Proper layout adds a sense of aesthetics to a report. Not only does it help in alleviating a company's sense of worldliness and urbanity but also compel the readers to adhere through every detail. There are several companies that proffer out-of-the-box yet professional design.
This is another important aspect that needs to be addressed. Undisputedly, cover is the first thing that catches one's eye while going through the annual report. Elements like attractive fonts and typefaces provide an extra edge to rule the roost. For getting the most coveted report covers, businesses can take the aid of professional services at a competitive price.
Not to forget, an annual report acts as a natural curtain that pulls back the curtain for both the employees and clients. So, starting from the customer retention to a broader customer base, it carries some real contextual information. Thus, it is always advisable to get it done from the house of experts to leverage their business.